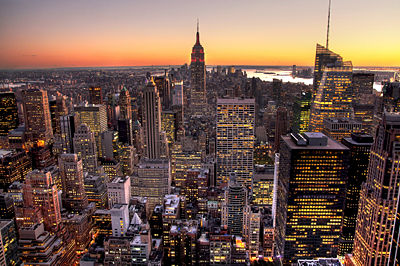 Dear sisters and brothers in ideal of the Quantum Leap Institute,
Please be advised that we are still suffering the consequences of the Hurricane Sandy in the United States of America, in particular (considering the issue here) in the city of New York. Security experts realized this morning (Friday, November 2) that the damages were more extensive than those previously detected in the UN Complex, so that the UN headquarters will only be opened to visitors after the weekend.
Because of this new occurrence, the event that closes the US-Brazil Meeting of The Quantum Leap Institute Thought in 2012, scheduled for today at the headquarters of the "United Nations", will be rescheduled for a date yet to be set.
We follow, calm and confident the best will happen with this great leader nation of the orb, the devastating results of the gigantic Hurricane Sandy, which left a trail of more than $ 20 billion in property damage, including unusual events in the notorious island of Manhattan, where is located the center of the UN: one-third of the "neighborhood" (where Broadway, Times Square, the Empire State Building, among numerous iconic "tourism sites" of USA, are located) without electricity and the largest disaster in 108 years of existence in the intricate operational system of New York subway, with one of its main tunnels under water.
We ask all the souls with good will their intercessory prayers, so that, as proposed by our beloved Master Eugênia, we build a vibrational web of the Spiritual Realms of Good on the surface of the Globe, and also remembering the words of the Apostle Paul, we create a "bundle of sticks" strong enough to collaborate with the Work of the Sublime Spirituality on Earth.
We take, moreover, the opportunity to announce that the Public Meeting next Sunday, November 4, at the Yacht Club of Aracaju, will happen normally with the Lecture by Benjamin Teixeira de Aguiar, broadcasted, LIVE, from the USA.
Quantum Leap Team.
New York, Manhattan, USA, November 2, 2012.
(Benjamin Teixeira de Aguiar, Delano Mothé and, from Brazil, Fernanda Melo.)