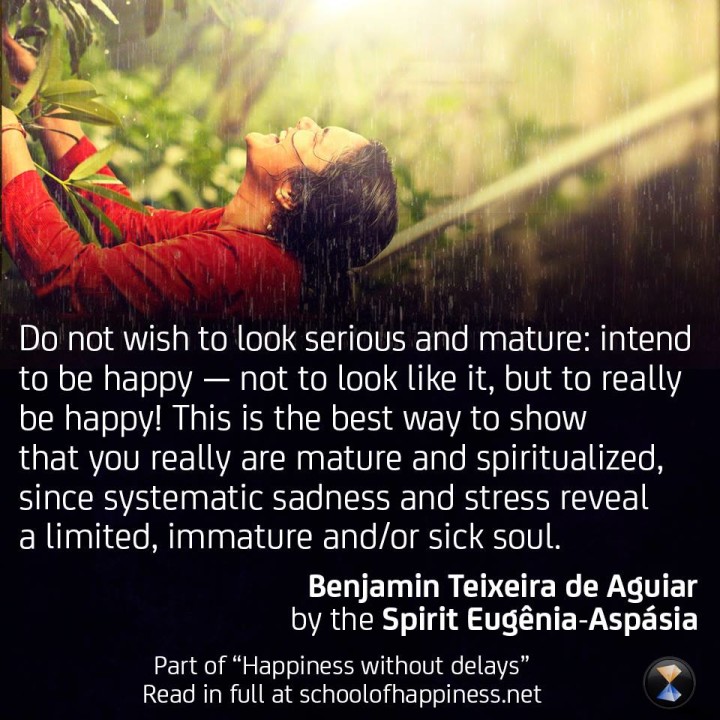 Happiness without delays (banner 2)
Do not wish to look serious and mature: intend to be happy – not to look like it, but to really be happy! This is the best way to show that you really are mature and spiritualized, since systematic sedness and stress reveal a limited, immature and/or sick soul.
Benjamin Teixeira de Aguiar by the Spirit Eugênia-Aspásia.
Read in full at: "Happiness without delays."