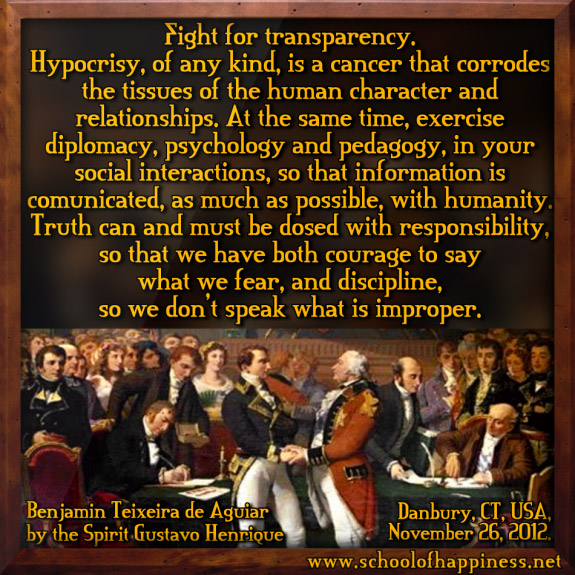 Fight for transparency. Hypocrisy, of any kind, is a cancer that corrodes the tissues of the human character and relationships. At the same time, exercise diplomacy, psychology and pedagogy, in your social interactions, so that information is comunicated, as much as possible, with humanity. Truth can and must be dosed with responsibility, so that we have both courage to say what we fear, and discipline, so we don't speak what is improper.
Benjamin Teixeira de Aguiar
By the Spirit Gustavo Henrique
Danbury, CT, USA, November 26, 2012.