Part of "Personal choice for happiness."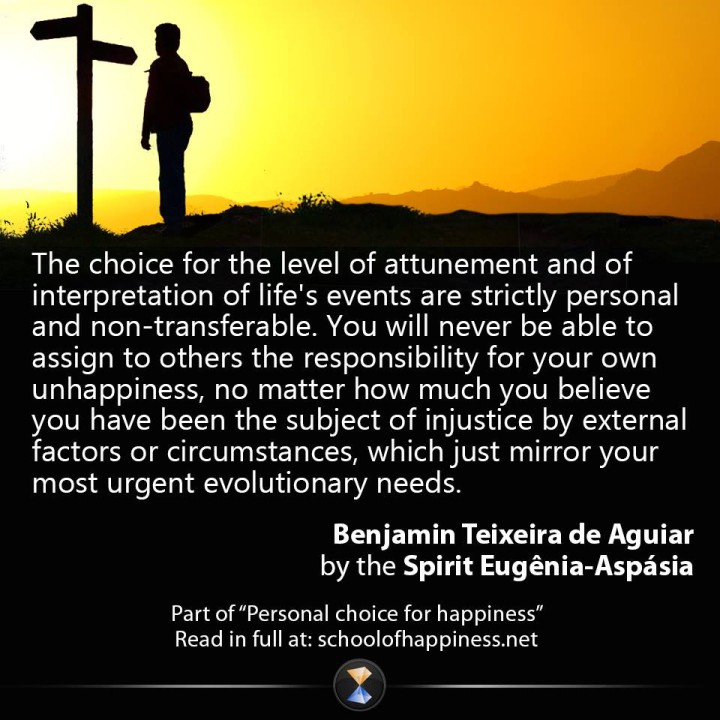 The choice for the level of attunement and the interpretation of life's events are strictly personal and non-transferable. You will never be able to assign to others the responsibility for your own unhappiness, no matter how much you believe to have been the subject of injustice, by external factors and circumstances, which just mirror your most urgent evolutionary needs.
Benjamin Teixeira de Aguiar by the Spirit Eugênia-Aspásia.
Read in full: "Personal choice of happiness"