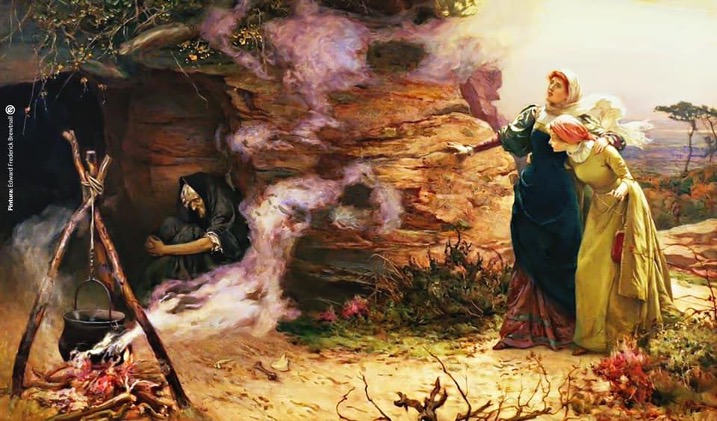 Once again, forces contrary to your ideal are targeting your energies, making your syntony with the axis of your own consciousness tremble.
Don't be impressed — you are human. It is expected that, here and there, in the midst of the bombardment of the vectors of disintegration, you falter and need to stop for a moment, to ponder, to evaluate the circumstance, in order to be able to go on, with prudence and in consonance with the Celestial Will.
Be at peace. You will not fall in your existential mission: the Sublime Powers protect those who serve Them with loyalty, especially the standard-bearers of the evolutionary vanguard, unconcerned about conforming to any conventions or expectations from anyone.
It is natural to fear your own human fallibility — it is a sign of psychological maturity, of humility (if you allow us to say so), of lucidity. However, you will not fail in your life project for one simple reason: you invariably make efforts, every time simile attacks occur to you, in the sense of asking for help from On High, while, at the same time, without expecting miracles, you return to work for the common good, to which you devote your existence, multiplying benefits, improving your methods of action, deepening your reflections and refining your way of analyzing situations and people.
For now, be at peace and carry on. Soon you will be back to the normality of your patterns of greater alignment with the Realm of Light, as the external storm, in its turn, passes… passes… and with it, carrying the toxic lumps of less healthy mental impregnations that surrounded your beneficial occupations and that could compromise them, to some extent.
Observe how those who have chosen to make themselves your enemies wander dazed and in somber stumbles… Observe how those who denied you support or, worse, tried to confront you in the blessed toil-flame to which you dedicate yourself, have no sensible counter-arguments… Notice how they attract terrible experiences toward themselves and toward all those who have consorted with them or still continue to share their dogmatic, fanatical, retrograde, hysterical follies. As Our Master and Lord Jesus said, they are only "the blind who lead the blind: they will all fall into the abyss…"
You suffer injustice and you are still standing, in the post of service assigned to you from On High, increasing your spiritual credits, for placing yourself on the path of more luminous achievements, in such a way that signs from Heaven abound in your paths, one after the other…
They [your enemies], however, live among moral slips, existential fires and dreadful accumulations of karma over their heads… insisting on being right, instead of correcting their dark paths of systematic denial of their own guilt. They don't want to be responsible; they want to be right, at all costs. And, ironically, with such a frivolous, dangerous and childish attitude, they only lose even more of the "right" they think they have, thus establishing numerous reasons for mournful events to happen in their lines of destiny, whether they believe it or not…
Have pity on them, friend, and persevere, as you have been doing, in your activities in the service of the Beings of the Sublime Levels of Consciousness, in the person of your brothers and sisters in humanity, remembering the august lesson — paraphrased here — of the Christ Verb of Truth: while you are in this Sacred Field of the "Kingdom of God and His-Her Justice, everything else will be added to you."
Benjamin Teixeira de Aguiar (medium)
Lucas Desiderium (Spirit)
Bethel, CT, New York metropolitan area, USA
February 12, 2021