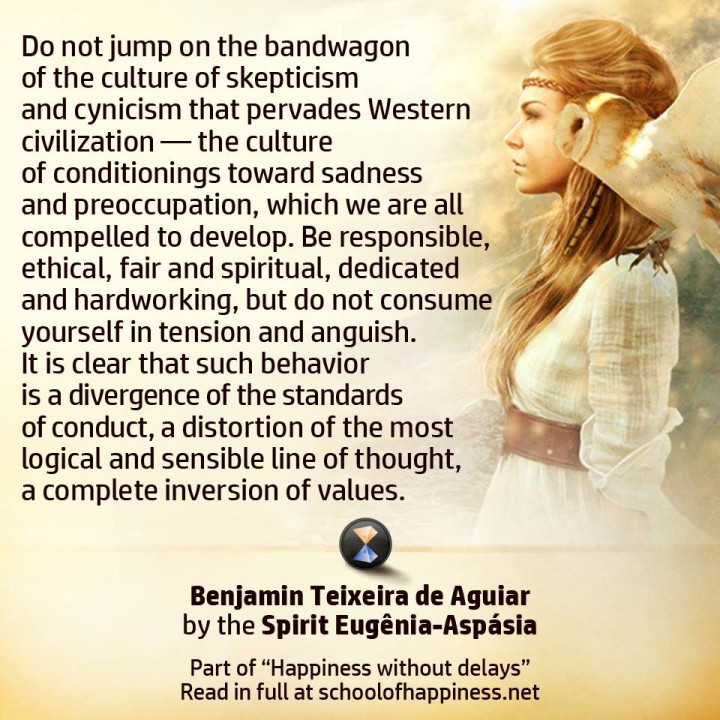 Happiness without delays (banner 4)
Do not jump on the bandwagon of the culture of skepticism and cynicism that pervades Western civilization – the culture of conditionings toward sadness and preoccupation, which we are all compelled to develop. Be responsible, ethical, fair and spiritual, dedicated and hardworking, but do not consume yourself in tension and anguish. It is clear that such behavior is a divergence of the standards of conduct, a distortion of the most logical and sensible line of thought, a complete inversion of values.
Benjamin Teixeira de Aguiar by the Spirit Eugênia-Aspásia.
Read in full at: "Happiness without delays."