Part of "Cock-and-bull story."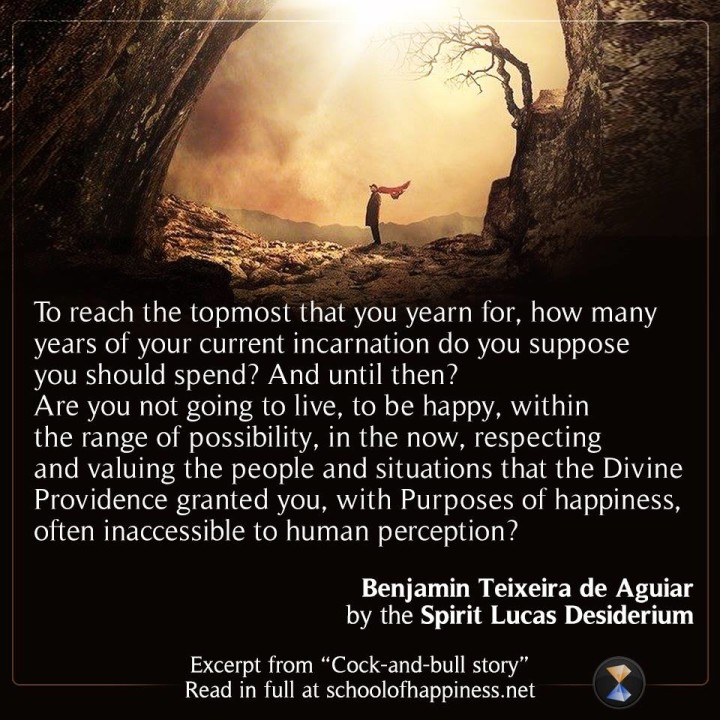 To reach the topmost that you earn for, how many years of your current incarnation do you suppose should be spend? And until then? Are you not going to live, to be happy, within the range of possibility, in the now, respecting and valuing the people and situations that the Divine Providence granted you, with Purposes of happiness, often inaccessible to human perception?
Benjamin Teixeira de Aguiar by the Spirit Lucas Desiderium.
Read in full at: "Cock-and-bull story."