Part of: "Tired and sad…"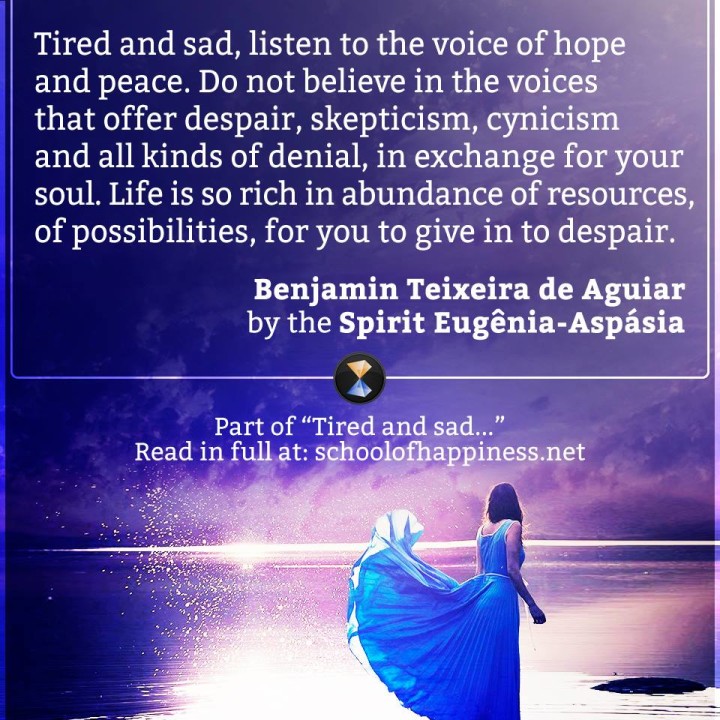 Tired and sad, listen to the voice of hope and peace. Do not believe in the voices that offer despair, skepticism, cynicism and all kinds of denial, in exchange for your soul. Life is so rich in abundance of resources, of possibilities, for you to give in to despair.
Benjamin Teixeira de Aguiar by the Spirit Eugênia-Aspásia.
Read in full at: "Tired and sad…"