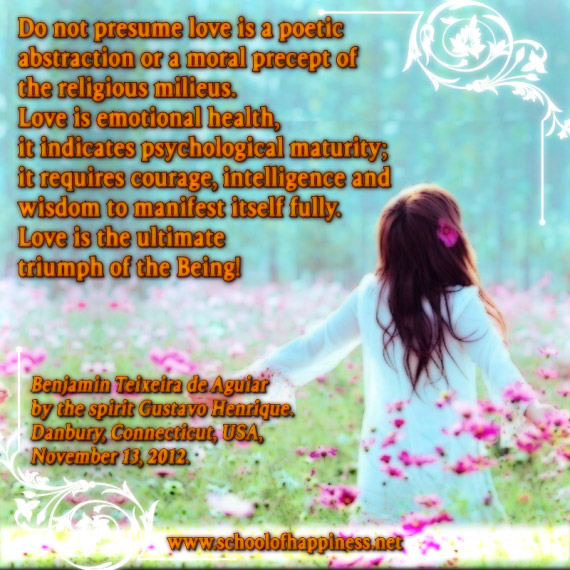 Do not presume love is a poetic abstraction or a moral precept of the religious milieus. Love is emotional health, it indicates psychological maturity; it requires courage, intelligence and wisdom to manifest itself fully. Love is the ultimate triumph of the Being!
Benjamin Teixeira de Aguiar
by the spirit Gustavo Henrique.
Danbury, Connecticut, USA,
November 13, 2012.